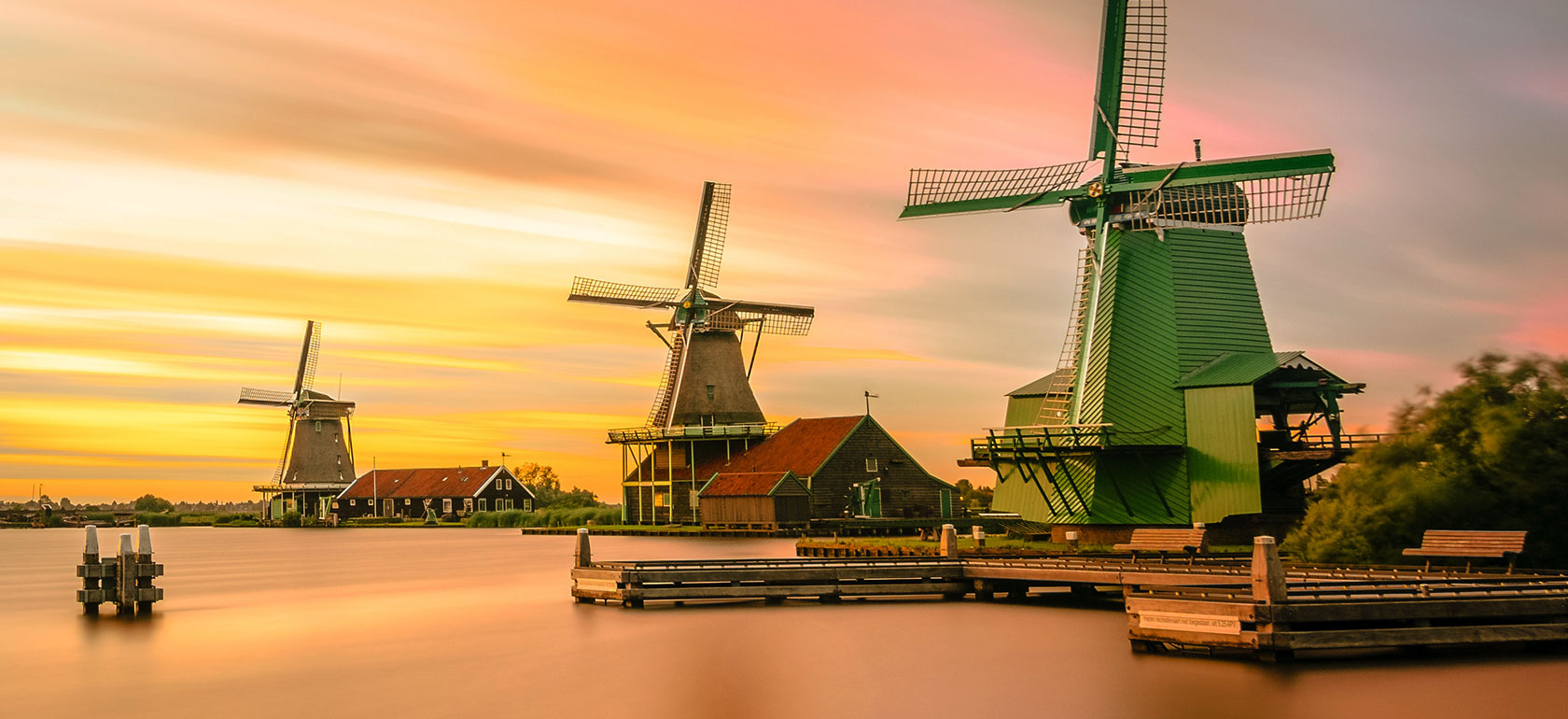 Zaanse Schans - Windmill Village
To product
Why do you have to decide a date and departure time for an excursion prior to your actual trip? Why can't you just go when it suits your schedule when you are in Amsterdam?
Does this feeling also applies to you? Then check out this tour ! We understand it's no fun to feel like a typical tourist that joins an organized tour and walk trough towns in a group of 50 tourists ! We know you want to travel like the locals, but simply haven't got the time to find out everything yourself!
Therefore we have put together all the interesting stuff for you, in one package that uses public transport. All the info regarding bus lines, departure times and -locations is provided to you and of course we've added the tickets. With this package you decide your own times and therefore you will experience ultimate freedom ! Just exchange you voucher at our location near the Central Station and feel free to go on the tour whenever you want to.
Obviously you want to learn something about the countryside, so we've also included a visit to an authentic windmill, where the owner shows you how his mill works. You can't get anymore Dutch than wooden shoes, so a visit to the Kooijman Museum is also included. See how these Dutch Icons are made and grab yourself a mini pair !
And last but certainly not least, say cheese ! Because when you go Dutch, cheese can't be missing. Experience how the cheese is made and taste as many different flavours as you can in the Henri Willig Cheese Factory ! Here you will receive an original Dutch cheese slicer after the demonstration.
After all these visits you are probably hungry, so make your way to Restaurant De Kraai (The Crow) and treat yourself on a delicious Dutch pancake (and if you had enough Dutch
What is included?
- open ticket for 2way transportation by bus from Amsterdam Central Station to the Windmill Village 'Zaanse Schans'.
- a tour by a miller trough a working windmill called 'de Bonte Hen',
- access to The Kooijman Museum to experience the history of the wooden shoes, join a demonstration and get your own mini-clogs;
- a visit the Henri Willig Cheese Factory where you can taste all different kinds of cheese after a cheese-making demonstration. You also get your own Dutch cheese slicer.
- a famous authentic Dutch Pancake or coffee/tea with a delicious piece of pie at restaurant de Kraai.
Departures:
Daily from 9:00 till 22:00
Departure point:
Drop and Go luggage storage Central Station,
Prins Hendrikkade 86 (100 meters from Central Station)